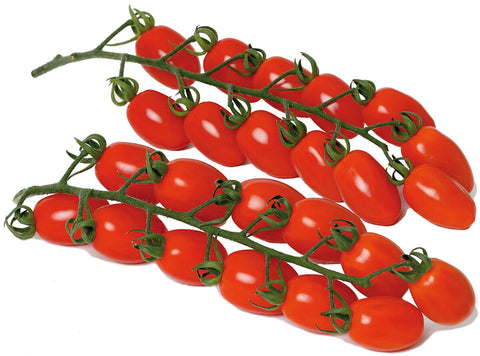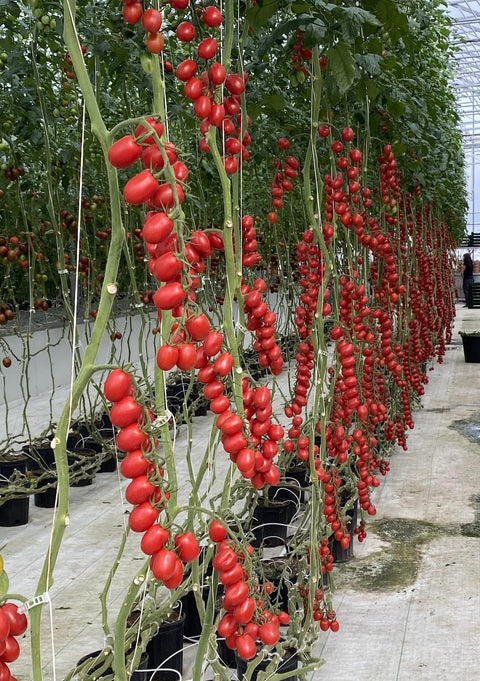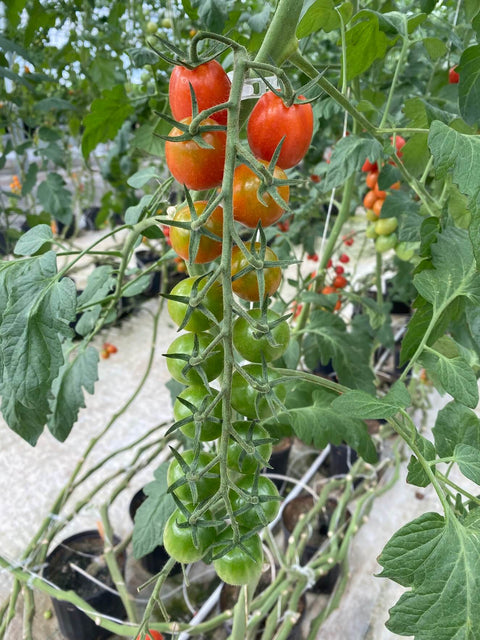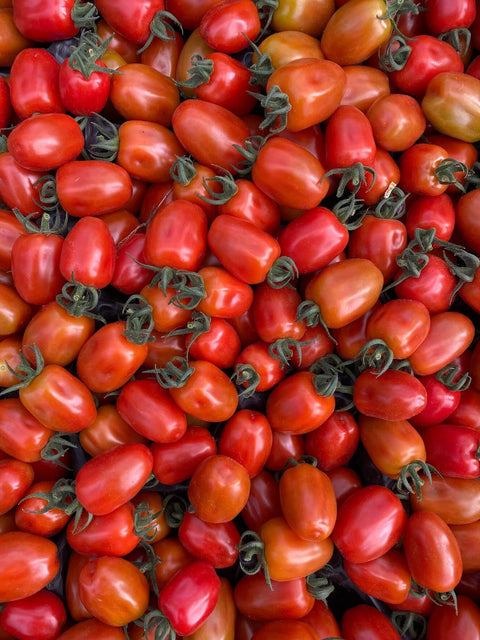 Hortinova Seeds
DIVINA F1 (Plum Cherry)
DEC CODE: NOVA 2009
Hybrid Indeterminate Oval Cherry Tomato 
Vigorous and balanced plant with open habit selected for harvesting on the vine.  
Produces well-formed symmetrical clusters of 14-16 tomatoes. 
High tolerance to blossom end rot, micro cracking, and cracking.  
Firm and homogeneous fruits of 20 – 25 gr (about 45 mm in length and 30 mm in diameter).  
Excellent bright red color and high sugar content over 9.5º brix when ripe. 
Long shelf life with outstanding overall fruit quality.  
Well adapted for supply chain of large-scale distribution. 
For high value markets 
Resistance: HR: ToMV / Fol 0-1, HIGH TOLERANCE (ToBRFV) - IR: TYLCV / Mi, Mj, Ma
Let customers speak for us