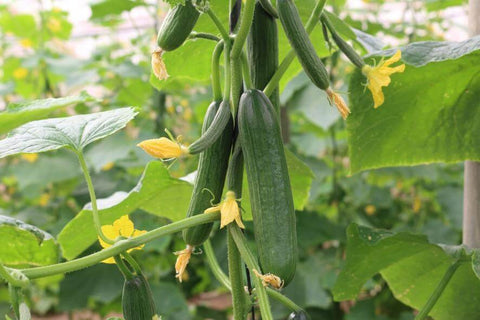 Hortinova Seeds
NOVA 622 (Snack Size)
Hybrid Snack Cucumber 
Vigorous parthenocarpic plant with deep green open leaves. 
Suitable for greenhouse cultivation at all times of the year and especially adapted for hot conditions. 
Multiflowered variety (3-4 fruits per node) designed for high performance and yield potential, even in delicate periods such as midsummer.  
Remarkable high productivity and good adaptability to different areas and growing conditions. 
Produces attractive uniform, smooth and cylindrical fruits of about 8-10 cm that are not too dark in color. 
Resistance: IR: Powdery mildew (Px), CVYV. 
Let customers speak for us