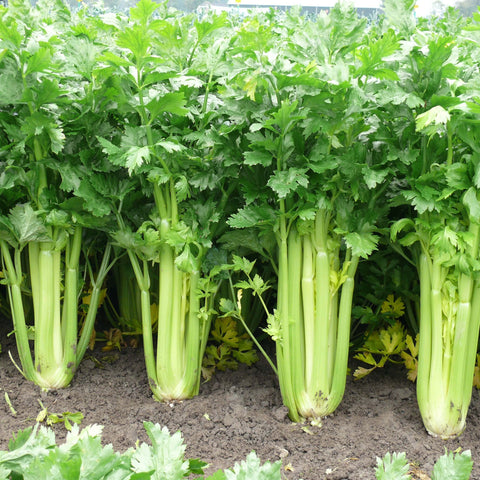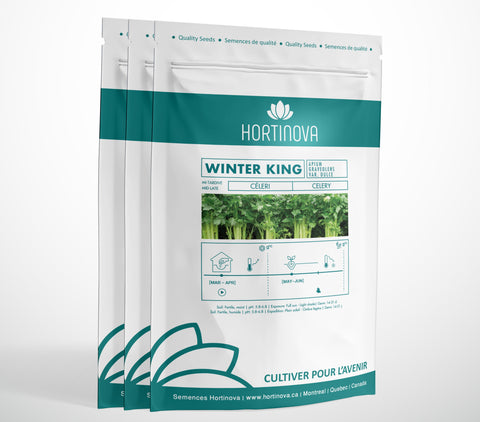 Hortinova
WINTER KING - Open Pollinated Celery Seeds
Apium graveolens var. dulce 
French heirloom variety also known as "Giant Pascal".

 

Medium-late variety (130-140 days from germination to harvest) 

 

Sought after for its cold resistance and excellent blanching capabilities. 

 

Vigorous and upright rosette with large leaves and thick fleshy stalks.

 

Grows 2 feet high and has 2-inch-thick stems with a nutty flavor.

 

The stalks are light green with a slightly ribbed surface. 

 
Let customers speak for us