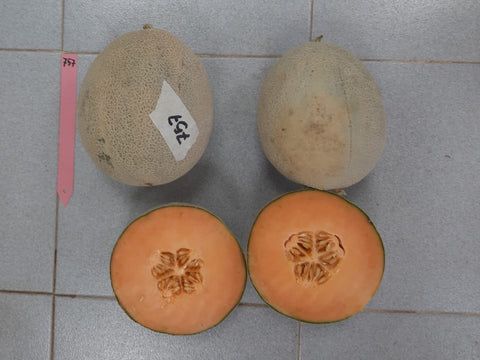 Hortinova Seeds
NOVA 1018 (Harper Melon)
Harper Type Melon
Vigorous and very healthy dark plant.
Produces round-oval fruits weighing 1.5-2 kg.
Fruits have a very dense netting and an orange colored flesh with very small seed cavity.
It stands out for its very high brix of 16-18º and its very firm flesh which allows long duration of preservation making it ideal for shipping.
(IR): Px (HR): Fom: 0,1,2
Let customers speak for us