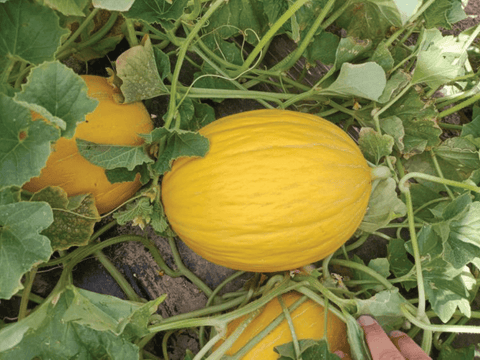 Hortinova Seeds
NOVA 1024 (Yellow Canary Melon)
Hybrid Yellow Canary Melon 
Semi-wrinkled yellow canary type melon  
Produces medium-large sized fruits, oval and uniform in shape throughout the harvest. 
The fruits have a creamy white flesh, weight around 3.1-3.5 kg, and have a marked netting on an intense yellow background.  
This variety stands out for its early production and high yield as well as for its good response to powdery mildew attacks. 
Let customers speak for us