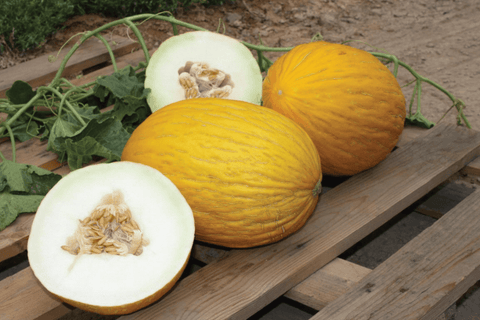 Hortinova Seeds
NOVA 1025 (Yellow Canary Melon)
Hybrid Yellow Canary Melon 
Wrinkled yellow canary type melon. 
The plant is very vigorous, very dark and with excellent response to the presence of powdery mildew.  
Produces large sized oval shaped fruits with an intense yellow color, medium netting and rough ridges. 
The fruits have a creamy white flesh with a moderate seed cavity, weight around 3.6 - 4.3 kg. 
The excellent organoleptic quality of this variety stands out with brix levels that exceeds 14º.  
Resistances: Fom:0,1,2 / Px / MNSV 
Let customers speak for us