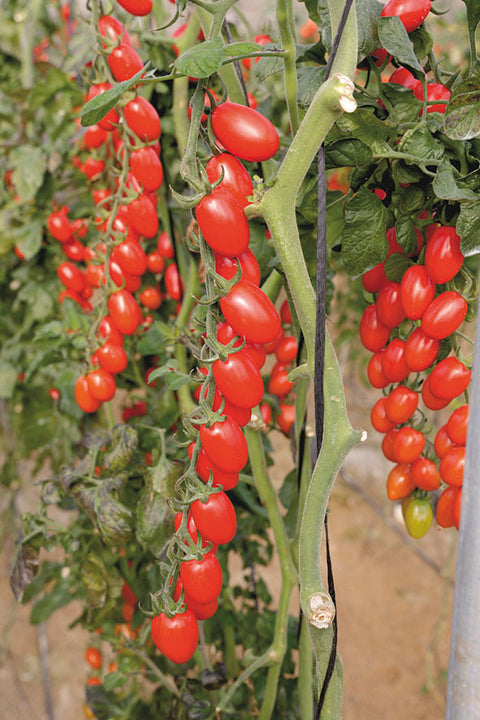 Hortinova Seeds
NOVA 2013 (Plum Cherry)
Hybrid Indeterminate Plum Cherry Tomato 
Vigorous plant, adapted to protected fall crops, easy fruit setting and high yield potential. 
Easy agronomic management, with excellent results under differing growing conditions. 
Well-formed symmetrical clusters of 15-18 tomatoes. Suitable for single fruit harvesting.  
High quality fruits with excellent deep glossy red color when ripe and high sugar content (>9º brix). 
Excellent flavor, due to a perfect balance between sugar, acidity, and texture. 
High tolerance to micro cracking and cracking with high sugar content over 9ºBrix. 
Resistance: HR: ToMV:0-2 / Fol:0,1 - IR: TSWV / PM / Mi, Mj, Ma 
Let customers speak for us