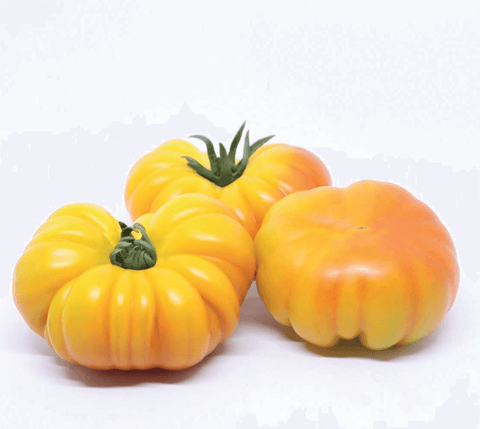 Hortinova Seeds
NOVA 2022 (Yellow Marmande)
Hybrid Indeterminate Yellow Marmande Tomato 
Vigorous plant that stands out for its very strong plant structure, high yield potential and very good flavored fruits. 
Deep shiny tangerine, yellow-colored fruits. 
It produces large flattened and ribbed fruits weighing around 290-320 gr.  
Cracking resistant, very firm, long shelf life (LSL) fruits. 
For specialty and high value markets. 
Resistance: ToMV/Fol: 1-2/For/TYLCV. 
Let customers speak for us